Agnes Lootbox

The Butcher
Agnes Lootbox walking around in the settlement of Portobelo
Biographical information
Born

January 1744

Died

July 1778
(aged 34)

Political information
Affiliations
Real-world information
Appears in
Voice actor
Agnes Lootbox
was a Scottish Templar that operated on behalf of the new
West Indies Rite of the Templar Order
during the
Caribbean Purge
. She was the daughter of mere farmers in the outskirts of Garnkirk, Scotland. During the Purge, Agnes operated as a robber and Templar-butcher. Agnes was stationed in Portobelo, Panama during the whole purge. Although, the Order needed her in certain cases, and then she left her hideout with her ship the
Black Heart.
Agnes was killed during the Orpheus-conspiracy by Adler Klieger.
Biography Edit
Early life Edit
First murder Edit
The New World Edit
Caribbean Purge Edit
The Conspiracy Edit
During the Purge, Agnes operated as a robber and Templar-butcher. Agnes was stationed in Portobelo, Panama During the whole purge. Although, the Order needed her in certain cases, and then she left her hideout with her ship the Black Heart. In July 1778, one of his men was stalked by Adler Klieger a dog-hitman of Madeleine François de Bullion charged with killing Agnes. The man led him straight into the shelter of Agnes. Once at Adler extended his blades hidden and murdered the two guards, others noticed thieves-guards as Adler took his machete and faced them one by one. In combat Agnes preferred to kill Adler by his men and fled.
Adler threw himself behind a smoke bomb to stop her and then chased pursuers Agnes to the port. Adler was very close to Agnes and was about to kill your hidden blade extended, Agnes jumped from platform and jumped on his ship the Black Heart and rose helped by one of his followers. Adler quickly reached his ship and maneuvered to chase the Black Heart. The chase lasted a long time with the Adler brig was firing continuously on the back of the Black Heart. After a naval battle, Adler managed to dismast the Black Heart and She made her to board his men. Adler grabbed a rope and went on the Black Heart. Adler made out of several men of Agnes as she did the same, however, until they found themselves facing each other. Adler used the guns to shoot but losing Agnes. Agnes now see him though and ran toward him with a dagger. Agnes tried to stab the throat Adler, Adler dodged the blow and kicked the leg of Agnes. She gave a little putting on earth. Adler tried to hit her with a machete but Agnes parried the blow and stabbed him in the shoulder. Adler cried out in pain. Agnes tried to stab again Adler from the blow of grace but he turned on her and then stabbed her alongside your hidden blades. Agnes wound to his knees.
Agnes: Madeleine is not able to do the dirty work? And now he sends his dogs?
Adler: An honor he takes the life of a traitor.
Agnes: Said one who preferred to go to his sworn enemies in order not to die. Coward!
Adler: Then we are not so different.
Agnes: Does. I have not betrayed my order I want to free from pests such as your master!
Adler stabbed the Agnes's chest with the hidden blade, finish her. A traitor in more had been removed and now Portobelo was on the side of Madeleine.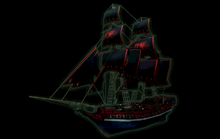 Community content is available under
CC-BY-SA
unless otherwise noted.