"Enoch walked with God, and he was no longer, for God had taken him."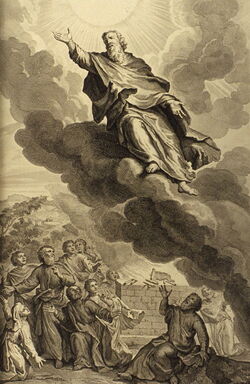 Enoch the Patriarch
was a mutated member of the human race created by the
First Civilization
. A pinnacle figure in early, free will human history, Enoch is the ancestor of many humans: Enoch fathered seventy-two children by three wives. Enoch lived for 365 years before he sacrificed himself to save his children, immolating himself to the Precursors.
In addition to an appearance in the Book of Genesis of the Hebrew Bible, Enoch is the subject of many Jewish, Christian, and Muslim writings. Enoch was the son of Jared, the father of Methuselah, and the great-grandfather of Noah.
Known Decendants
Edit
Community content is available under
CC-BY-SA
unless otherwise noted.