Jacob Smithers is an 18th-century assassin. Known for his brutal hand-to-hand technique Jacob is a feared one gaining a following in the brotherhood. As an assassin, he is a double agent working for the brotherhood but disguised as a templar. He is 22 years old and has gained a high rank in the brotherhood. The father of Matthew Smithers Jacob is not all for stealth with his more brutal technique.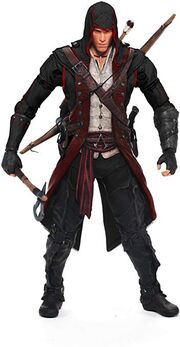 Birth
On, May 10, 1880, Jacob was born into an intense war in 1890 he was introduced into the brotherhood
Death:
??????????????????????????????
Community content is available under
CC-BY-SA
unless otherwise noted.