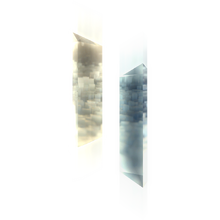 "John" Rackham (unknow – 1767) was an alleged bastard son of the famous pirate Jack Rackham, and a fisherman.
Born as a bastard son of Jack Rackham, it is not clear where John was born and grew up, except that in 1750 he had a relationship with an Italian woman. The same year, John had a son Eric while his partner died giving birth to the newborn. John grew up as best he could his son and taught him the job as a fisherman, despite Eric spending time getting drunk. Often the two argued. In 1767, John fell ill but he continued to work, this caused that he did not have much strength. In fact, one day, John went fishing despite having very little energy because he preferred to feed his son, but when he began to fish, he slipped from the dock. John was found drowned and it was thought that not having strength, John could not swim and died.
Community content is available under
CC-BY-SA
unless otherwise noted.