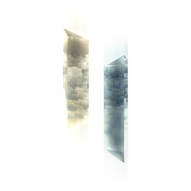 Victoire René (b. 1729) (née Vauban) was a French merchant and seamstress.
Victoire was born and raised in the outskirts of Bordeaux. She was the daughter of M. and Mme. Vauban, and the sister of nine other children. Her destiny was clear: join the farming in your youth, and find a husband later. Victoire did so.
At some point he met Louis René, whom she had an affair with. When it was discovered she carried a child under her heart, she married Louis on the spot. Their first son, Jeannot, was born six months after the marriage – meaning Victoire already was thee months during her pregnancy when she married Louis. The two bought a house in Bordeaux, where Louis began working as a blacksmith – working himself slowly upwards the social ladder. Later, he had learned the world of trading and became a merchant. Victoire began as a seamstress. He served the French Army during the Seven Years' War from 1755, before retiring from his services for the King.
During their years in Bordeaux, the children Claude and Suzanne was born. While Suzanne was raised to become a housewife and a seamstress by Victoire, her brothers were both taught in the ways of trading and fighting by Louis. Both of Victoire's sons decided to enter the French Army later in their life, both returning and settling down after ten years of service.
After refusing several of her suitors, Suzanne became an outcast of the René-family – only having her brother Claude by her side.
After this incident, Lady Fortuna turned her back on Louis. His establishment and economy went downhill, forcing him to taking his life. Victoire followed soon after, ending her life in front of some soldiers guns – accused for a crime she did not commit.